Compare Pet Insurance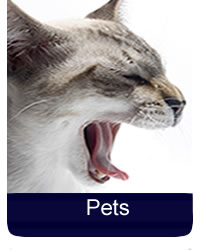 Looking to get the best value pet insurance. You probably consider your pet(s) whether they are a dog, cat, rabbit or other type of pet a valued member of your family. The last thing you need if they have an accident or fall ill is to be worried about if you can afford the vet treatment they need. This is where pet insurance comes in as it can help with the vets bills and other medial expenses for your pet. We enable you to compare a number of pet insurance products and premiums to help you get the best deal for your pet's insurance.
Don't risk hefty vet bills.

Its well worth shopping around for pet insurance as each provider will rate on different things so premiums can vary alot. Also its not just the price that you should consider, read the details of each quote to ensure that you and your pet have the cover and protection you need with the pet insurance you choose.
Vets bills seem to go up each year which adds a lot of financial pressure to pet owners if their cat or dog becomes ill. There are a number of things that generally affect the premium you will have to pay to buy pet insurance:
The age of your pet
The breed (more important for dogs)
The excess you are willing to pay in the event of a claim
Any illnesses or pre existing conditions your pet has
To get quotes for cat insurance, dog insurance or rabbit insurance simply click on the 'get quote' button above and complete the simple and short quote form and you will be able to compare the price of cover from different insurance companies.