Car Insurance - compare prices on car insurance and save money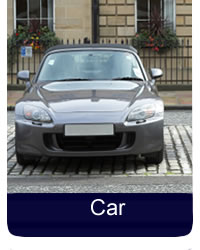 Looking for the best deals for car insurance or motor insurance then we can help. We have searched the market and enable you to compare online quotes from a number of leading car insurance providers.
Remember most car and motor insurers offer discounts if you buy online. Many insurers will also remove the discount if you need to finish off your quote on the phone unless there is something wrong with their website.
Its always worth getting more than one quote as well as your renewal premium, why?
Often insurers will charge existing customers more for their insurance than new customers
Many insurers offer additional first year discounts
Buying online is often cheaper than calling
In addition to price you might also want to check
Does the policy include a courtesy car
Where are the staff based who take your calls. Some insurers only use UK call centre's others use offshore centre's
Check the interest rate if you want to pay for your car insurance by installments
Check the excess that you are being quoted
Make sure you know who you are dealing with - are you dealing with an introducer, insurance company or an insurance broker